Mother's Day is May 10th, 2020 in the Netherlands. This occasion has a special meaning in our lives, but this year, especially, it has a much different feeling due to "the quarantine". Although the world situation caused is to cancel many special events (one being our Mother's Day Portrait Session), it has provided us with a new awareness and gratitude for simple things. One of them for me is being more grateful and appreciative of old photos. How about you? As Mother's Day approaches, I see it is just another way to have fun through photography and find new ways to be creative. So, why not create something today that you can be grateful for and treasure for years to come!
I hear and see from friends and family that parenting little ones during the coronavirus lockdown has been a challenge for almost everyone. So… this is not an extra assignment for parents. This is all about kids creating a treasured keepsake.
The concept of the project is 'Mothers Through Their Kid's Eyes'.
Win a 20x30 cm PRINTED PHOTO of your selection!

Share your photo, TAKEN BY YOUR KID with #kidsseemoms until May 10th midnight.
3 winners selected randomly through commenters will be announced on May 12th.
Rules:
Follow the account @gozdeotman on Instagram and like the post about Mother's Day.
Tag at least 3 friends under this post, with a note to encourage them to take part in this project.
This activity is for everyone - there is no age limit. Is your child 3 years old or the picture is not technically good? Not a problem, maybe even better! All we want to see the children's perspective of their mothers. So, hand them a camera (or your phone) and let them capture the magic.
Let's just have fun all together and appreciate love. #kidsseemoms

Update (May 11, 2020)
The final date for sharing 'Mothers Through Their Kid's Eyes' before the selection of the Print Winners is here. So today, I would like to thank all the contributors for being a part of #kidsseemoms project!
It was also lovely to see that there were kids from different age groups, indoor and outdoor captures and lots of love involved. Hereby, you can see the images of the contributors.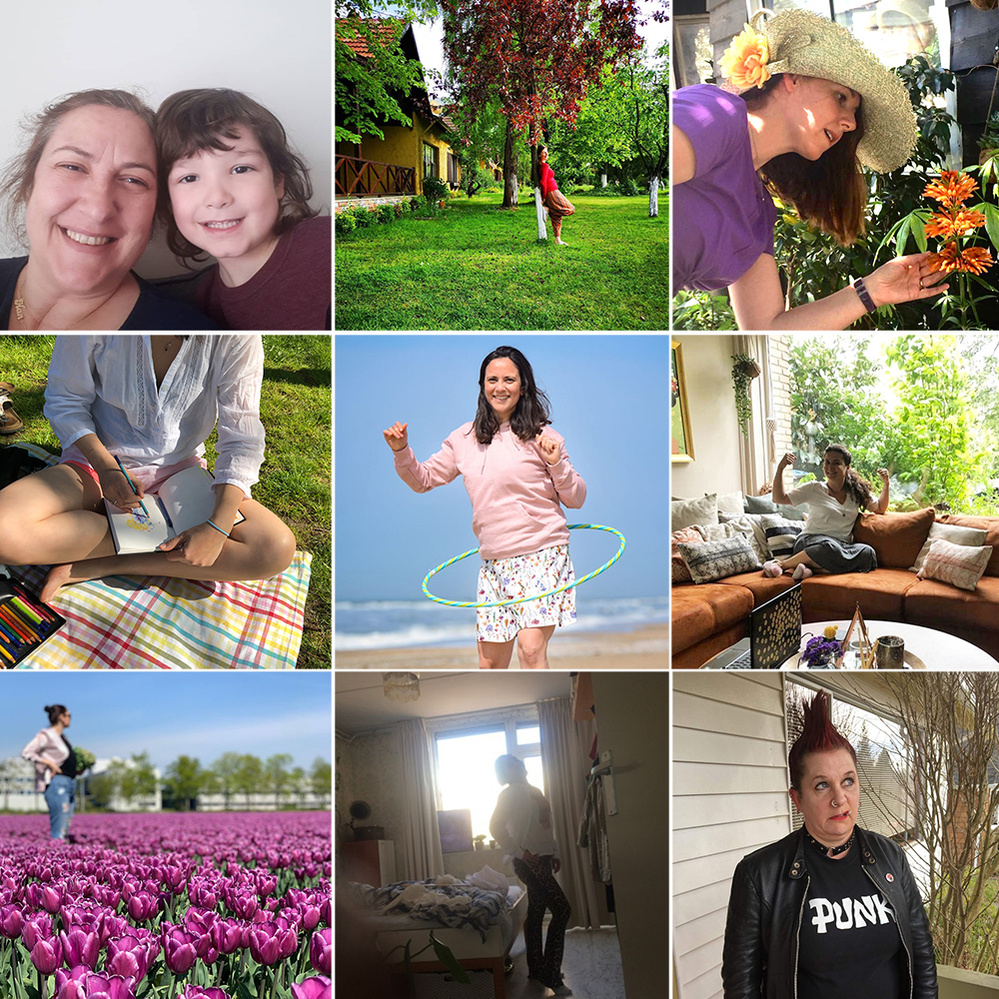 * Randomly selected Print Winner will be announced on IG @gozdeotman.
All the photos received beautiful reactions, but more importantly we saw that kids and moms had great fun during the process of creating them. The main aim of the project was to have fun all together so I really appreciate you taking your time to be a part of it.
Thank you all!
- Gözde